Most times the chicken wing/scoop is caused because the shaft comes in to steep on the down swing and the club face is open.
By shallowing out the down swing and correcting the club face, the problem will usually go away.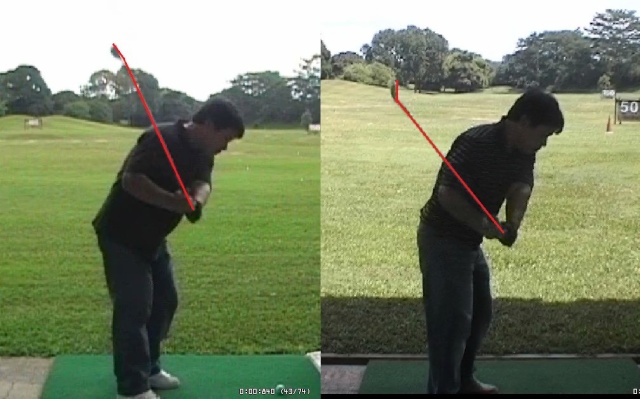 As was the case with this student.
What a difference in the ball flight as well.
The new set up helped to achieve this