Over the past year I have visited the LOS on several occassions and played a few of the better courses on offer. I always like to take some shots of the courses and will post some reviews on this thread.
Apart from the great courses and caddies, it is great to get over to Thailand for a cheap fun holiday.
Hope you all enjoy the pictures:
I will start with Black Mountain in Hua Hin.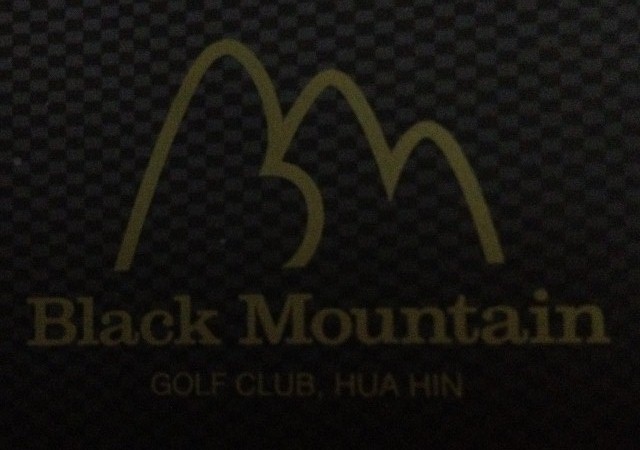 Started the day with some Srixon Z Star Range Balls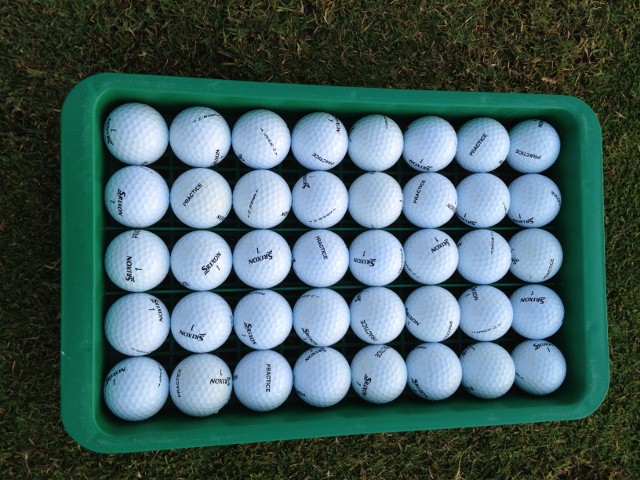 You can hit off mats or grass.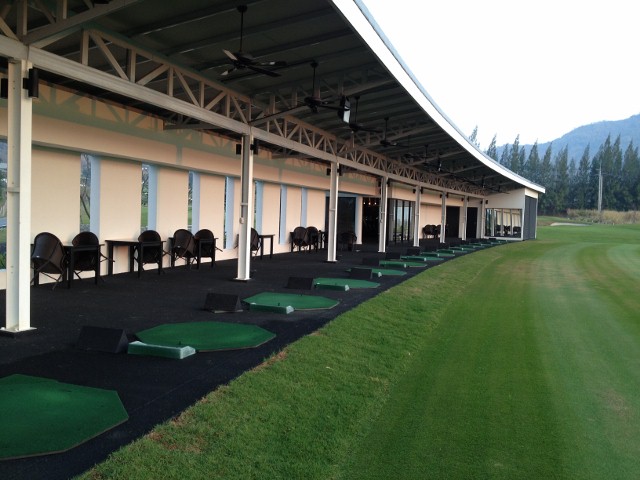 Brilliant short game practice areas. Here is one of the bunker and pitching greens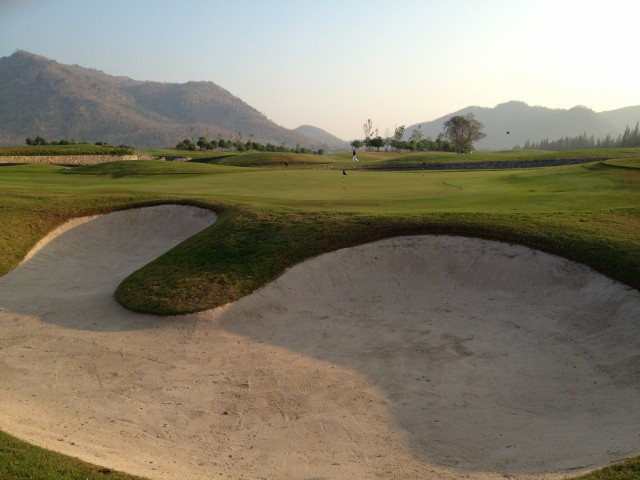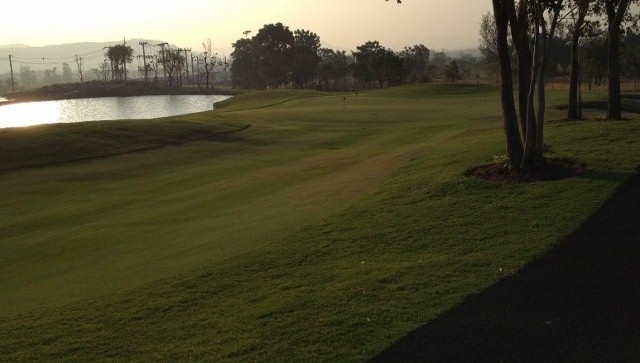 The Tees are marked with numbers, 76 for championship, 73 for Pro Tees, 70 for Low Handicap, 65 for Men, 61 for Men (shorter), 57 for Ladies
Looking down the 1st hole
Approach to the 1st green
2nd Hole - Par 5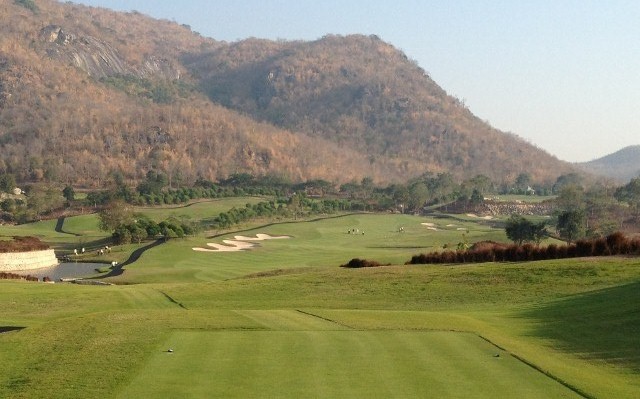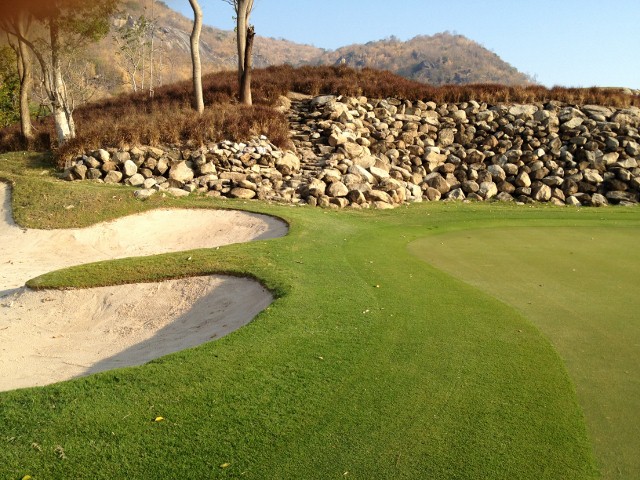 3rd Hole - Short Par 3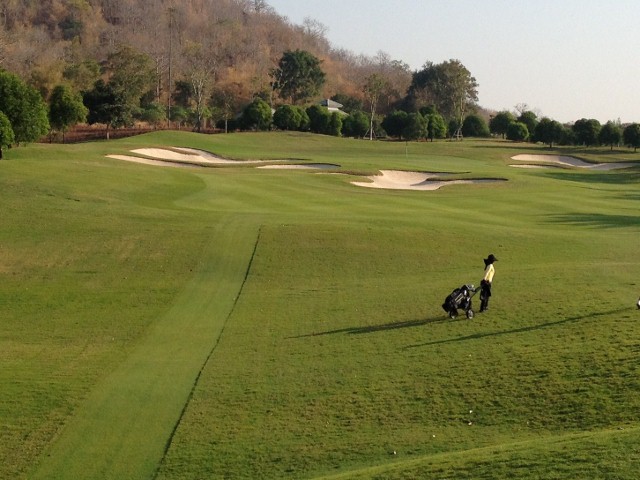 6th Hole - Par 5
7th Hole - Par 4. You can cross the water or play safe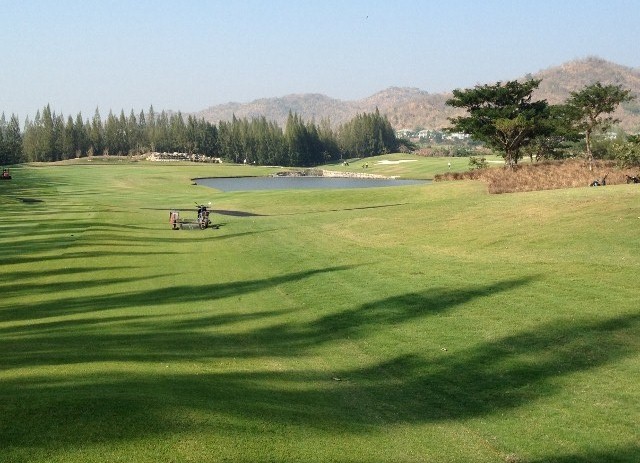 8th Hole - Par 3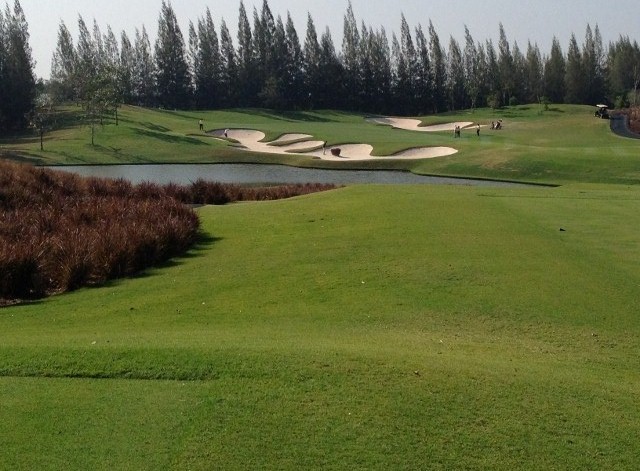 The caddies do a great job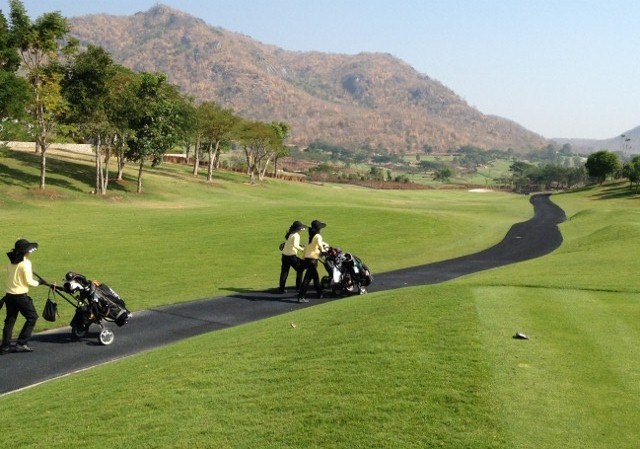 Approach shot to 10th hole Par 4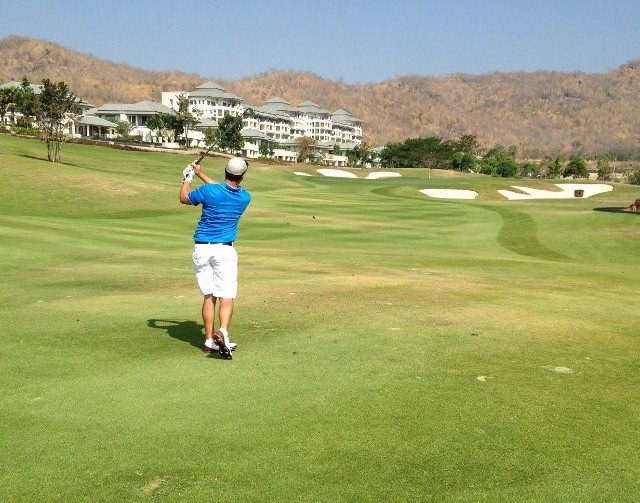 Scary Par 3 11th. Small green surrounded by water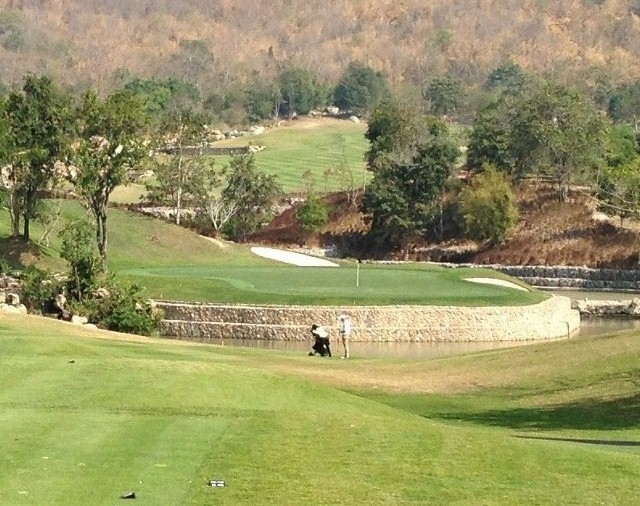 The course features many water features, rock walls, gardens etc. It's nice but maybe a little too fake and a bit over done.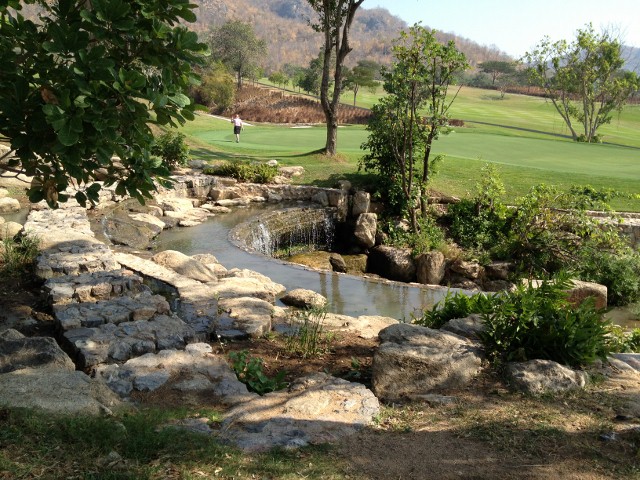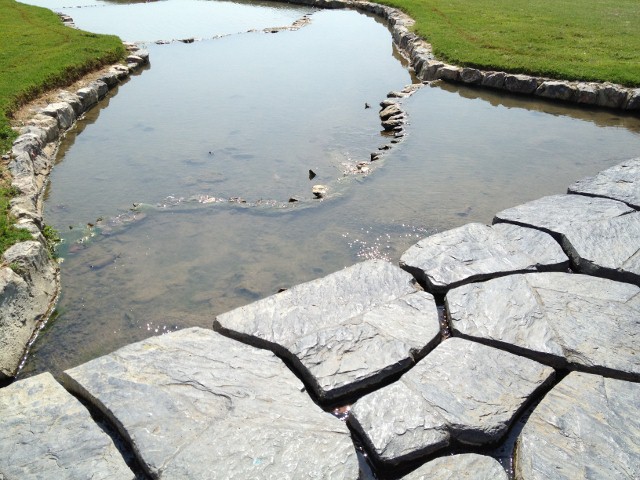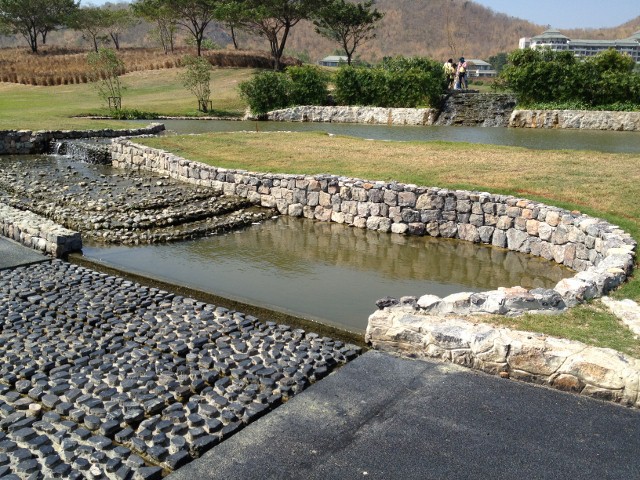 12th Hole - Par 4
14th Hole - Par 3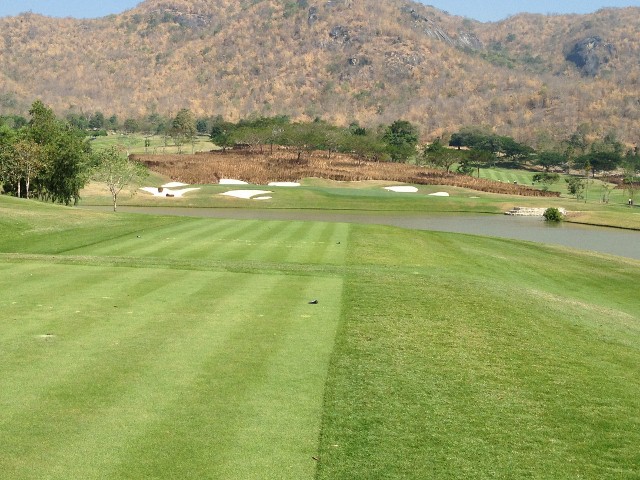 15th Hole - Par 4 narrow fairway
16th Green - Nice rock feature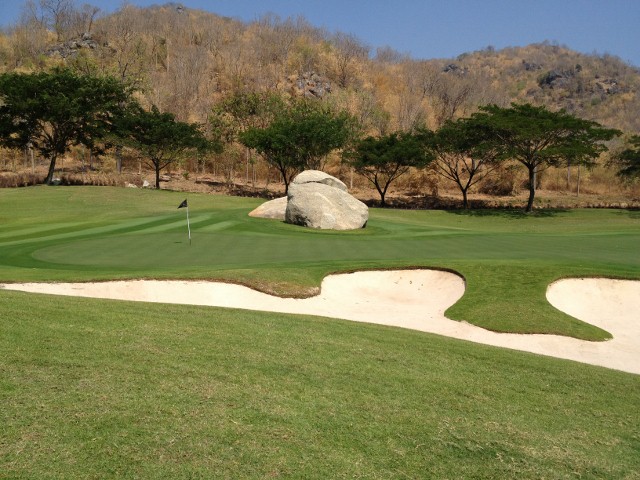 17th Hole - Short Par 4 approach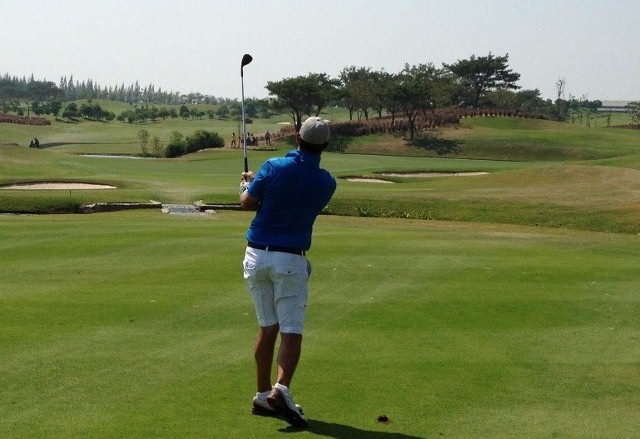 18th Hole - Par 5 Approach. Sky Bar looking over the 9th and 18th holes. I can taste the beer already
Excellent facilities. Spa and Locker rooms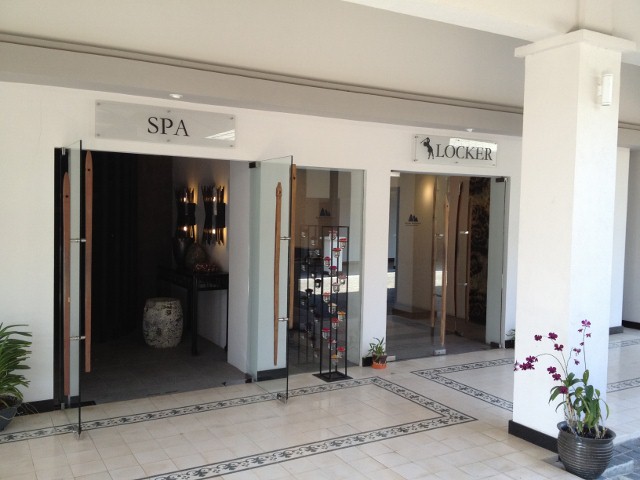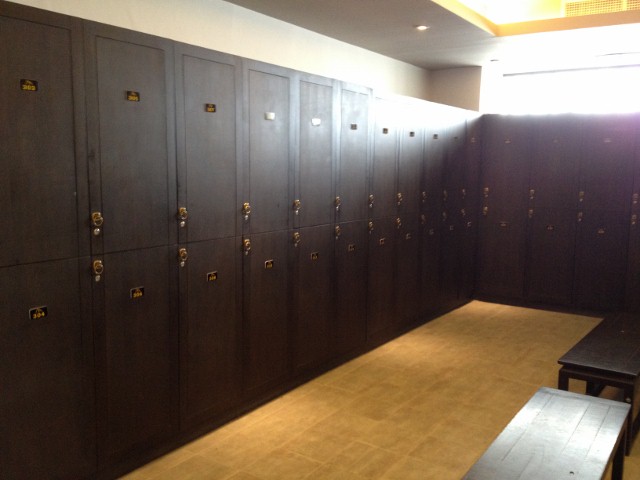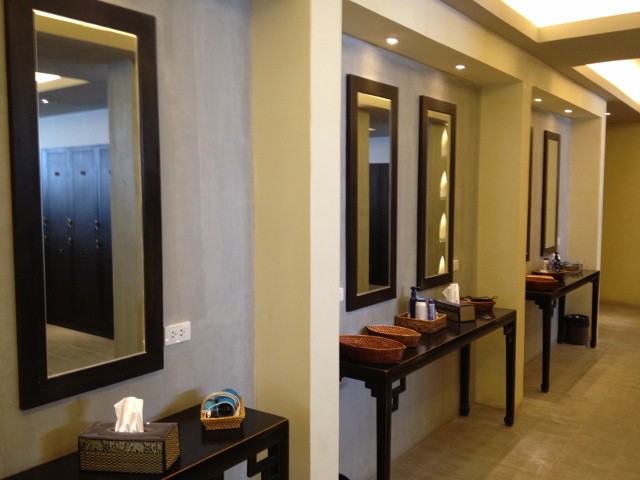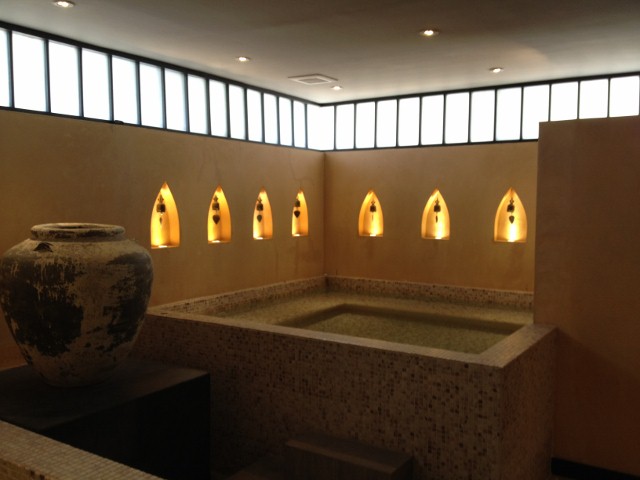 The Sky bar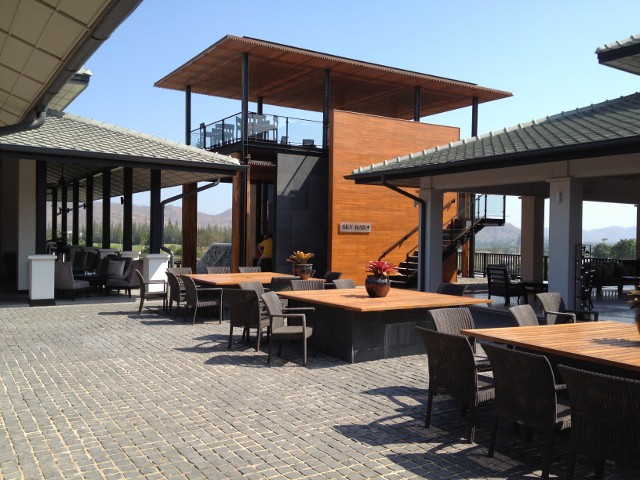 A great conditioned golf course and facility. The lay out is good but not great. I think it is a bit too over the top with all the water features, rock walls, garden beds etc but well worth a visit if you are in the area. The greens were some of the fastest I have putted on anywhere in Asia. Not quiet like Royal Melbourne but very fast. I would estimate 11 on the stimp.
We walked the course with caddies but you can take buggies.
Hope you enjoy the review and my next one will be the Banyan tree golf club also in Hua Hin.
Happy New Year
Regards
Paul