Sharing some incident when i went back to my home town during last week long weekend holiday...
Interesting course and interesting ppl I met at my home town...
Reached my place on Thursday morning, so take a nap, had my favourite char kuay teow for lunch, took chendol as desert...
Start my journey to the golf course using my GPS..
Finally reach the place, went to receptionist and book for tmr earliest flight, 7am tee off.
The next day morning, wake up early in the morning 5.30am... too excited to sleep looking forward to play there alone for the first time...



Dressed up everything, filled up my water bottle. ok, ready to go.
When I opened the door, It was raining heavily...


   WTF!!!!!
Sian ka liao~!!!! LL, change back my short, with my compression shirt go back to the bed...
Lied on the bed after some time, decided to wake up and go out watch Astro, golf channel. Suddenly, i notice outside the rain had stop. Ho Se liao... that time ard 6.15am. Still can make it... fast leg fast hand, set off... Here i come!!!! Taiping Golf Resort!!!!
Finally reached the place and parked the car...6.45
Guess what, 6.45am the reception counter light is still off...


"ok ok, maybe just now heavy rain... wait a while." told myself...
7.05, still no sign of anyone coming to the reception counter...
i am supposed to tee off at 7am... Don tell me, they celebrate Hari Raya yesterday till forget to come work huh??
Then here come the marshal, drove the buggy and park 1 side.
then he ask me whether I want to join with another person to play 1st, finish the game later come back then pay?
Of course, I am happy to agree with it.
so i happily hope on the buggy and here i go with my new met golf partner.
In the end, i get to know that person is a member and as well as committee member.
So, he signed me in as guest.
In the end, i pay only RM45.. else i will need to pay RM153 + buggy RM45 = RM198



Below is the few photos i took using my phone camera.
typical Malaysia golf course entrance, with the eerie lighting effect..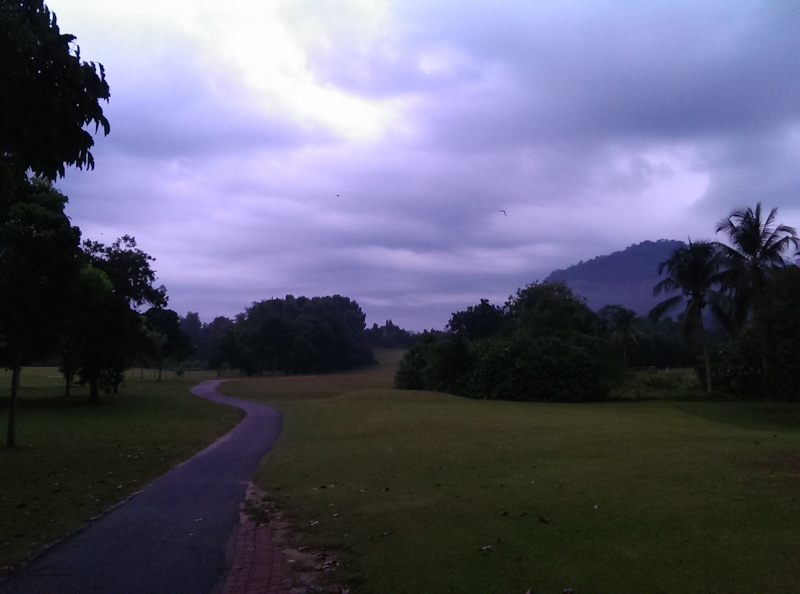 Cow grass..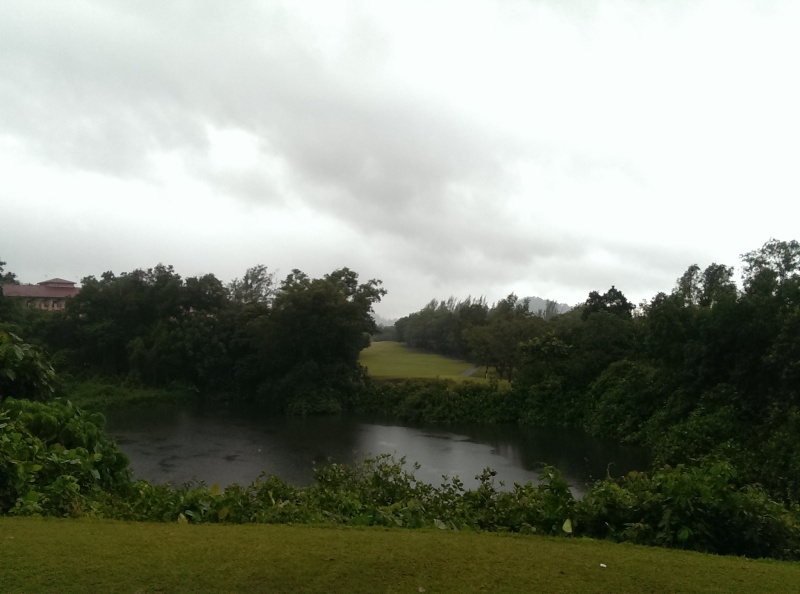 Hole 1, Infront is the big water lily pond...with a narrow "V" fairway.
Left and right side big trees.. you can only drive thru the "V"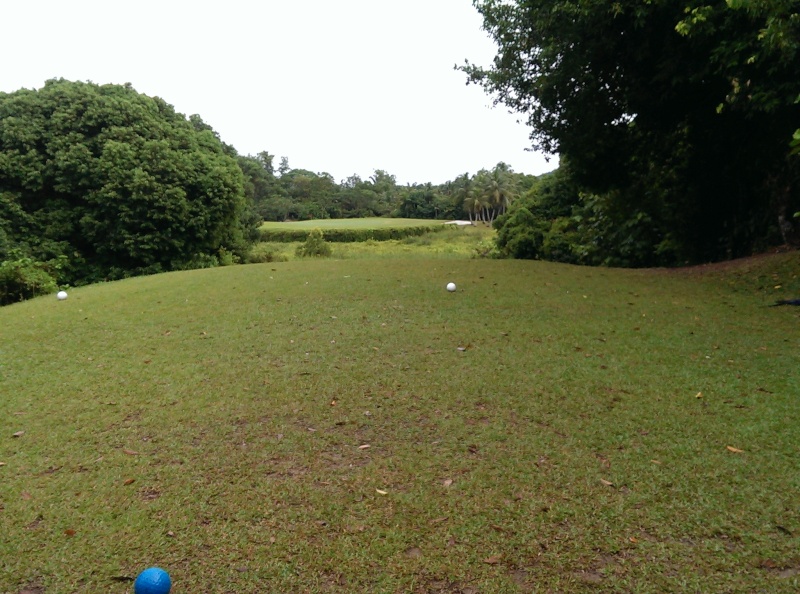 Don know what hole liao, par 3, blue tee, 199m
Infront another big water lily pond waiting for your contribution.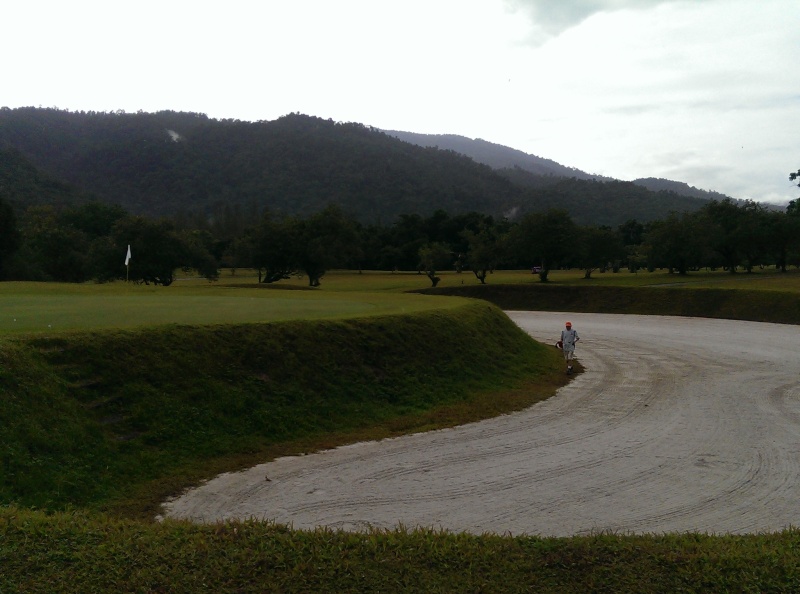 Another tricky hole.
What is MBGC bunker compare to this.
Smiley face bunker~!!!!

Catch your ball... with narrow green..
My new partner just hit his ball out from the bunker with no sweat...
Overall, the course is properly maintained. 8.5/10
Green: is flat, but quite small. 9/10
Speed: average 10 (saw it from the counter) don know how to judge
Overall, the course is challenging with a lot of hidden traps.
Only draw back is fairway is cow grass...
hope to go back to the course again, when i am balik kampong