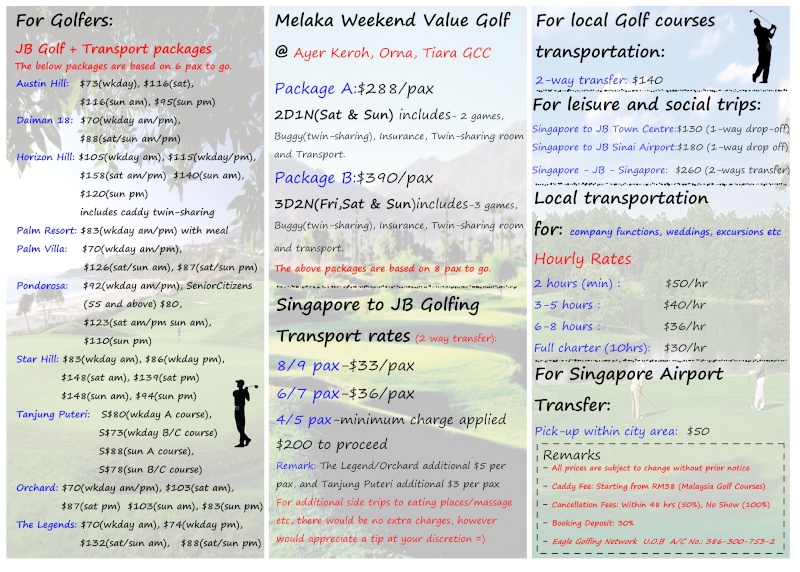 Wishing all golfers in this Forum a more happy golfing 2011.
May I invite you to join Eagle Golfing Network as a member (No joining fee).
As a member you get to be updated on our weekly golf outings, discounted transport fee,
meet other golfers, handicap card and etc...
Please email Stephen at egn@live.com.sg your;
Name,Age,Handicap,Contact Number and email address.
Thanks and look forward to your responds.
Cheers
Stephen Ong.
HP: +65 98766927