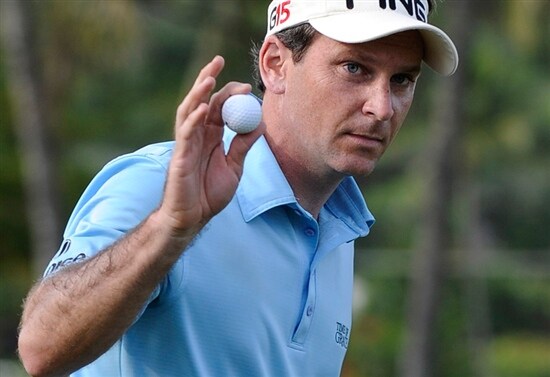 Pro V1x loyalist Mark Wilson's bogey-free, 36-hole Sunday at the Sony Open culminated in his third PGA Tour title and the second consecutive victory for Titleist golf ball players to start the 2011 PGA Tour season.
When all was said and done, Wilson played his final 40 holes at Waialae Country Club without making a bogey, showcasing the hard work he has put in following a trip to the Titleist Performance Insititute during the offseason.
He closed with rounds of 65-67 for a 16-under 264 total and two-shot victory to lead a 1-2-3-4 finish for Titleist golf ball players. Last week, Pro V1 loyalist Jonathan Byrd won the season-opening Hyundai Tournament of Champions, outlasting Pro V1 loyalist Robert Garrigus in a playoff.
"That's one of those neat stats to have. I don't have too many bogey-free rounds in my career, so it's pretty cool to have two in the same day," said Wilson, also a winner at the 2009 Mayakoba Classic and 2007 Honda Classic.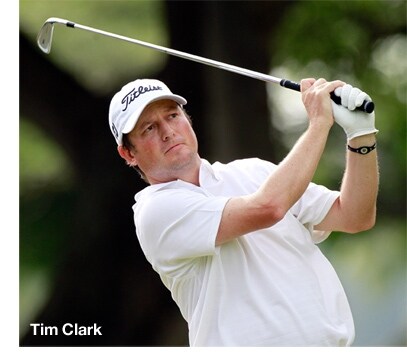 Titleist Brand Ambassador Tim Clark trusted a new Titleist Pro V1 prototype golf ball in posting a final-round 64, tying for second at 14-under 266 with Pro V1x loyalist Steve Marino, who played a new Pro V1x prototype golf ball. Titleist Brand Ambassador Jimmy Walker also played the new Pro V1 prototype golf ball and finished fourth at 13-under 267.
In total, 91 players in the Sony Open field trusted Titleist golf balls, more than six times the nearest competitor with 14 and more than all other competitors combined.
Titleist also was first in Iron Sets (41); Sand, Lob and Approach Wedges (129); and Putters (53).
Wilson began and ended the day nice and steady, despite the 36-hole rush created by Thursday's washout of play. In between rounds Sunday, Wilson had just six minutes to spare, so he ran to his locker for a chicken sandwich and a new box of Pro V1x golf balls.
"I made it with two minutes to spare," Wilson said.
In the end, it was Wilson's short game that took center stage. He made a 12-footer for par on the par-3 17th and got up-and-down for birdie from 30 yards on the par-5 18th to secure the victory – and his first trip to the Masters.
"Those guys out of (the Titleist Performance Institute) in Carlsbad really helped me out last November. I owe a lot to those guys. They really helped me," Wilson said in his post-victory press conference.
"I always thought I was a great practicer, but they gave me some neat ideas, a short game thing, and I've really just been focusing on my wedges this year 100 yards and in … I've been practicing a lot, the 50-, 60-, 40-yard kind of pitches and getting them up-and-down. It helped me in Disney (6th place) last year, but yeah, short game was good this week around the greens, too."
Wilson finished fourth for the week in scrambling (78 percent) and tied for sixth in putts per round (27.5).
"That was one of the things TPI helped me out with a lot, reading greens," Wilson said.
AUSTRALASIAN TOUR: It was a 1-2-3 finish for New Pro V1x prototype golf ball players at the Cellarbrations Victorian PGA Championship, as Pro V1x loyalist James Nitties closed with a 3-under 68 to edge Titleist Brand Ambassador Peter O'Malley by one shot.
With the win, Nitties became the sixth player across the worldwide professional tours to find the winner's circle playing either the new Pro V1 or Pro V1x prototype golf ball. Of the 11 players who finished in the top 10, 10 trusted a Titleist golf ball for their success.
"This is a great win and a great field – it's the best Vic PGA field I've ever played in," said Nitties, who posted rounds of 63-66-69 for an 18-under 198 total, pulling ahead with a birdie on the par-4 17th at the Sandhurst Club.
"It's good to come home and play well. I mean to do well in any event is good, but at home its even better," he said.
Titleist Brand Ambassador Andrew Buckle claimed solo third, four shots back of Nitties.
EUROPEAN TOUR: Titleist was the overwhelming golf ball of choice at the Joburg Open with 153 players, more than six times the nearest competitor with 23.
Titleist also was first in Iron Sets (60) and Sand, Lob and Approach Wedges (238).